Initiate your redemption of various portfolios. Through Barita Online, customers can redeem to/from the unit trust portfolios below:
B.U.T FX Bond Portfolio
B.U.T FX Equity Growth Portfolio
B.U.T J$ Income Portfolio
B.U.T J$ Money Market Fund
B.U.T J$ Real Estate Portfolio
B.U.T J$ Capital Growth Fund
Select Unit Trust from the Navigation Bar.
Select account from the dropdown menu​.
Select 'Sell' from the top menu.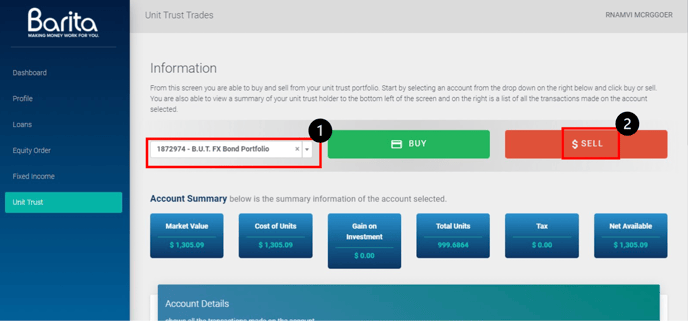 Enter the number of units you would like to redeem.
System will display the number of units to be redeemed.
Select 'Next' to continue, or select 'Back' to load the previous page and undo information added.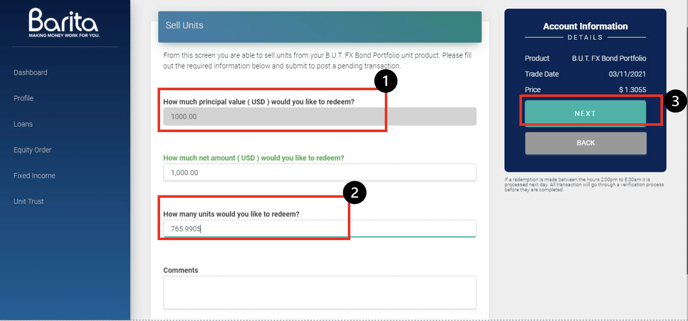 Transaction details will be displayed on Confirm Trade page.
Client should enter banking information.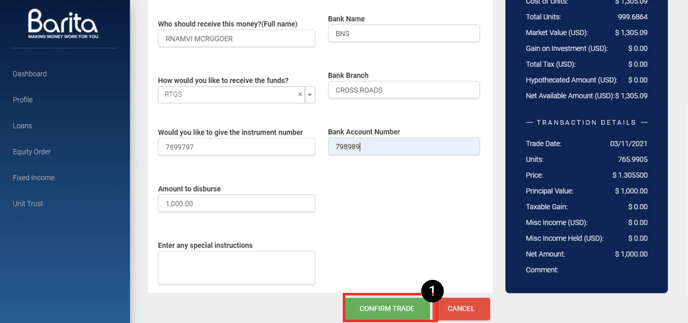 Order Successful message is displayed, indicating the transaction has been submitted to the next stage in the process​.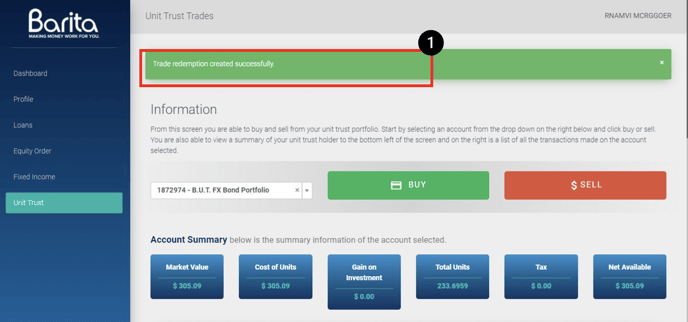 Transaction will be added to account history in pending state. Below are options to the pending state:​